Whether it's a fresh start or a first start, moving is an exciting time. It's a time of possibility with the prospect of something better unfolding. At Sunny Moving Services, we consider it a true privilege to serve our clients as they transition locations.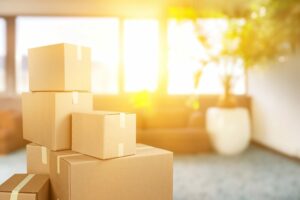 We also understand that moving can be stressful. That's why we prioritize customer service and take seriously our role to support our clients each and every step of the way. Be it a move to a new residence or a new business space, our customers can expect:
honesty – from the initial service quote through the final, post-move walkthrough.
quality work, including the careful handling of and accounting for all contents you place in our care.
professional, efficient, fully-insured labor.
appreciation of the trust you place in us.
No Job Is Too Big, Or Too Small, Or Too Complicated
Experts in executing both residential and commercial moves, we can get you moved across town, across the country or anywhere in between. We maintain a diverse fleet of moving trucks suited for moves of varying size. And to serve as a full-service moving solution, we offer packing service. portable storage units and junk removal. Check out our Service Page and FAQs to learn more.
A trusted moving company in the greater Houston area, Sunny Moving Services promises premier customer service and quality work. If you're preparing to move, we hope you'll invite us to come along. Contact us today to get started.
What We Believe
Our Vision
To be a household name across America that people know, recognize, and respect.
Our Mission
Be the best home service provider in America at earning and delighting customers.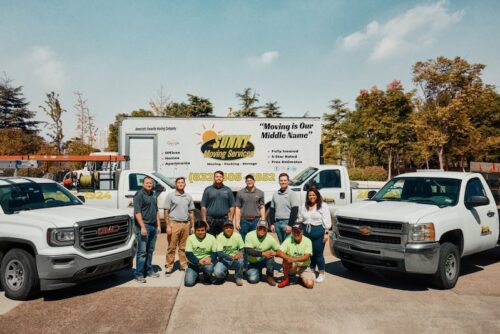 Our Core Values
Company Health First:
Strengthening and developing the health of our company is the utmost important thing to us. Our goal is to provide our services to as many American households as possible and in order to do that, we know that the ship we sail on has to be in tip-top shape at all times.
Profitability Comes Second:
We need to put our values and principles before our wallets. By doing this, we will not only ensure that we become healthier and eventually more profitable over time, but more importantly we will become stronger in following our mission statement by doing what makes us the best home service provider by earning and delighting more customers.
Make Mama Proud:
We all have a mother and we all know what having a sense of pride in your work feels like. This is the goal that we try to keep at the forefront of our minds. We need to always be on top of our game in seeing how we can produce a better and better product. Throughout everything that we do on a regular basis, we want to be able to sleep at night and feel good about the business we do.
Do a Little More:
We know that in life, and especially in our industry, there's always a second mile that can be gone. We are always trying to go a little bit beyond what is expected of us. This is our goal in business and in life. The bare minimum never really made a significant impact on anybody. Our goal is to go above and beyond in every aspect of our work.
Be Extraordinary:
When there are a thousand companies that do what we do, it's easy for us to get lost in the dogpile. We aim to give you the best impression possible when we have the first opportunity to meet you. Once we've gotten the opportunity to earn your business, we don't ever want to let it go. We will do whatever we can to try and WOW you with our services. Our goal is that once we have the opportunity to serve you, you will never look elsewhere again.