Ready, Set, Move with Ease - Expert Apartment Movers!
There are a few extra considerations when moving out or into a rental. Fortunately, our experienced moving staff are up to the task and can handle a few stairs and tight elevator rides. With our apartment moving service, we can get you moved in or out in no time.
Here at Sunny Moving, our expert team has the right skill and many years of moving experience to handle all the precautions that come with moving out of an apartment. We'll be careful not to cause any damage to the property and will follow all the facility's strict rules and regulations to ensure your move is stress-free!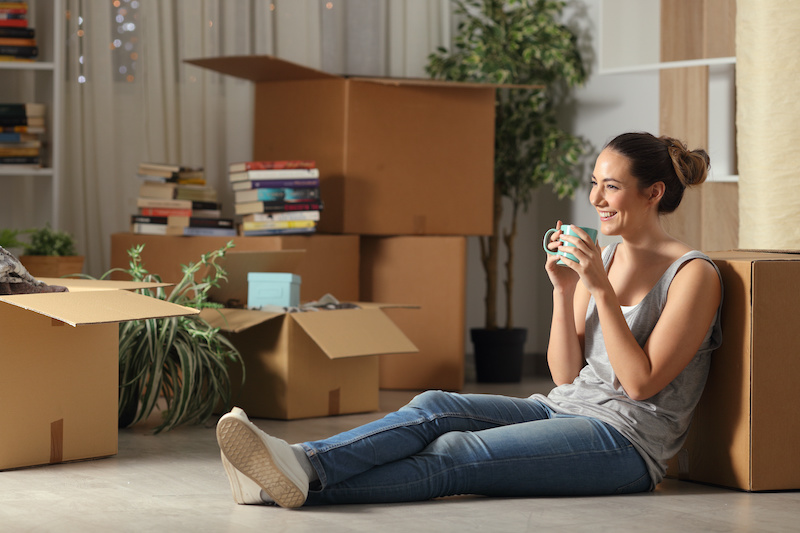 Apartment Moving Made Easy
We can make the relocation efficient and safe because we're aware of the rules surrounding rentals. While moving your possessions, we'll pad wrap any doors and walls to prevent property damage. We'll also make sure to be extra careful if we use the facility's elevator, so you won't receive any extra charges.
How to Prepare for Your Apartment Move
If you're preparing for the move-out and are getting a little confused about what to do next, here are a few things you should consider doing before the moving process begins:
Keep a record of your rental's condition: To avoid being charged for something you didn't do, make sure to record any damages or other occurrences.
Clean your apartment thoroughly: Doing otherwise will end up costing you money. Before leaving, give your rental a thorough cleaning and repair any damages.
Get rid of unused stuff by finding a place to donate them, offering other products to those who might need them, or simply throwing them away. This frees up space and minimizes the number of items you'll have to pack up. Sunny Moving offers a Junk Removal Service.
Notify your facility about the move: Some rental properties require a written notice prior to your move or for you to find someone to take over the lease, so make sure to ask about any rules for moving in and out of the rental.
We Make Apartment Moving a Breeze
Sunny Moving knows how stressful the moving process can be, so whether you're moving into or out of an apartment we'll make sure this process is easy for you. Hiring our professional team will allow you to sit back and relax while we do all of the heavy lifting. Contact us today and we'll make your move day a breeze!