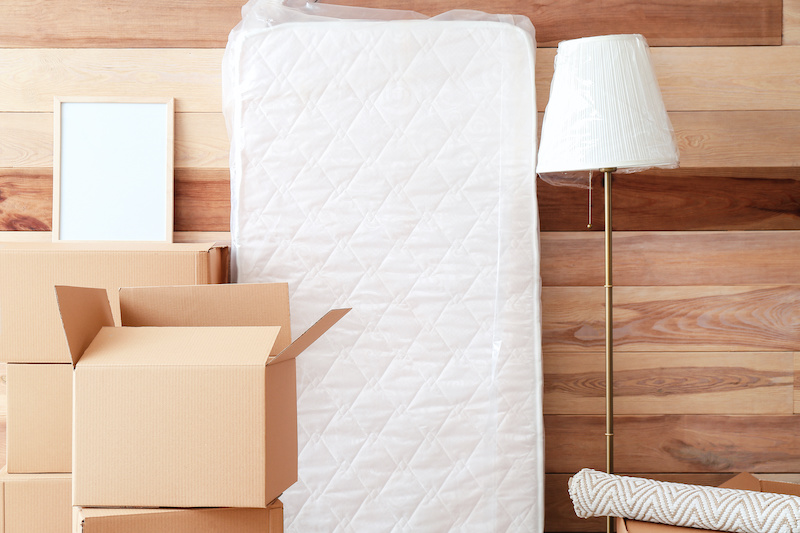 A good mattress is hard to find. It's even harder to move (or get rid of).  Mattresses are heavy, bulky, and can be a pain to move. It's a draining job that involves lots of heavy lifting, many bungee cords, and maybe some stairs to conquer while you're at it.
If the thought of moving your mattress doesn't already feel exhausting, you also might have to move two, three, or four of them. Plus the box springs! That's why Sunny Moving offers a mattress removal service. Our expert crew knows how to remove mattresses from your home no matter the quantity or size, providing you with a stress-free experience, whether you just need them moved from one location to another, or you want to get rid of them for good.
Mattress Removal Experts
Our team works around your schedule and arrives on time to get your mattress out. Our professional movers have everything to complete the job efficiently, including:
Tarps for floor protection, if needed
Mattress bags
Properly maintained moving trucks, sized for your mattresses
Professional grade dollies
Disposal of unwanted mattresses
We'll make sure the removal goes smoothly to prevent any damage to your walls, floors, or doors during the process.
Let us Get Your Mattress Removed
Sunny Moving will do all the heavy lifting and get your mattresses out of your home, and also offer other moving services for your convenience.
Contact us today for a quote and let us handle the heavy lifting!