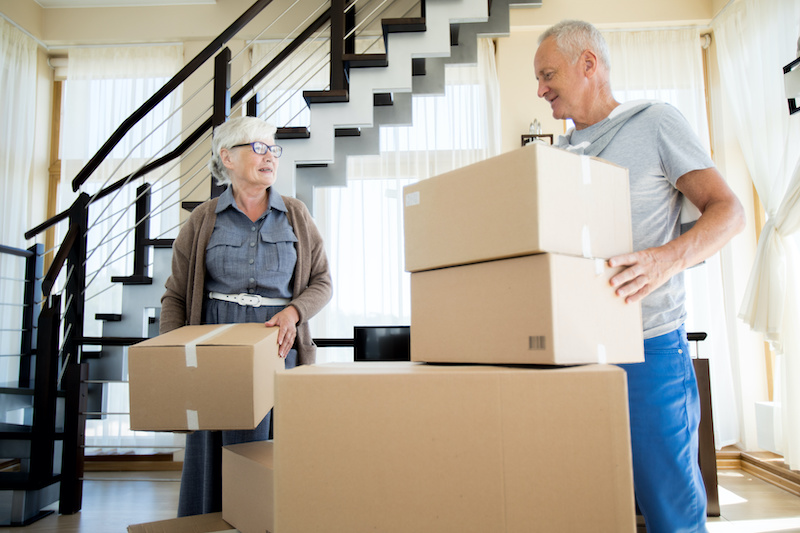 Seniors may experience stress when moving. We recognize how crucial it is for their transfer to be easy, while providing them with whatever assistance they may require. That's why Sunny Moving offers a senior moving service.
We want to make sure your senior family members are not anxious or overburdened when they decide it's time to move from their current home to a smaller residence or specialized care facility.
Helping Senior Citizens Prepare for a Move
Seniors in the process of moving might also require assistance with packing and unpacking. In addition to moving our clients, we can assist with any necessary packing or unpacking of boxes.
We can adjust our packing services to meet your specific requirements, whether you need help with moving an entire room or only certain items around your home. If you need additional help, our team will make the effort to get your belonging packed up in no time. 
If you've lived in the same place for years, you may have accumulated lots of items that need to be sorted, packed, or disposed of – especially if you're downsizing. In addition to our packing services, Sunny Moving also offers Junk Removal services and can assist with the removal of large items like pianos or mattresses. 
The Moving Process
Our skilled movers arrive at the site equipped with our moving vehicles and the necessary moving supplies to get the job done fast. We'll make sure to handle this move with care as we know it could be a big commitment for most families.
We have extensive experience with moves that could be a little more delicate and emotional. These actions involve:
Coordinating packing and relocation services for clients relocating their senior parent(s)
Relocating to a smaller home after leaving a large family home
Helping with packing and unpacking to make the process stress-free
Whatever the situation might be, our helpful team will work to make your senior moving experience a more comfortable and positive one.
Let Sunny Moving Make Your Move Easy
Moving is already a stressful process for anyone and can be especially difficult for seniors. Let our expert team move you or your senior family members today. Our professional movers have years of experience when it comes to senior moves, that's why we'll make this process as easy and stress-free as possible. Contact us today and see what other moving services we offer for your convenience!