Moving your office to a new location can be a stressful experience. You're likely racing against the clock to get everything packed up and moved as quickly as possible. To help make your office relocation as smooth as possible, we've put together these top tips from the experts at Sunny Moving Services.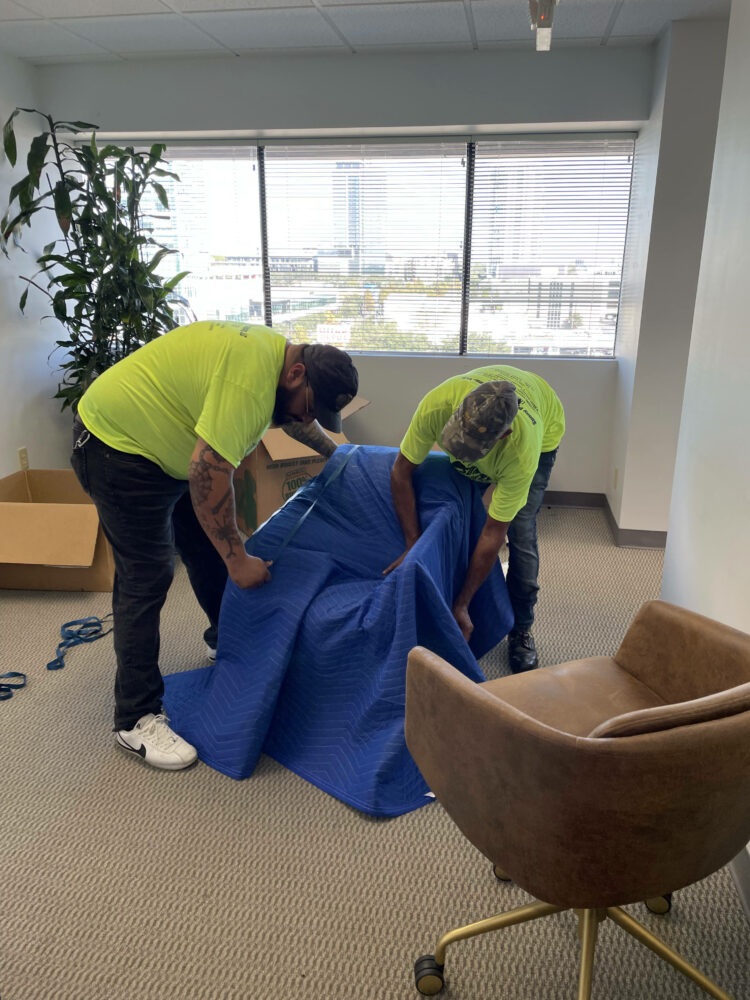 Plan Ahead
No one likes being rushed, especially when you're dealing with something as important as moving your office. Take some time to create a plan for how you're going to pack up your office in an organized and efficient manner. Make sure you're aware of any deadlines or timelines you need to meet and identify any areas that may need extra attention.
Label Your Boxes
Labeling your boxes and other items that are being moved is one of the most important steps in the packing process. Include all of the relevant information about the items in each box as well as the destination for the items. That way, even if the labels get damaged, you'll still be able to easily identify your items during the move.
Pack Sensibly
When you're packing up your office, it's important to think about which items are going to be moved together. Make sure that you group like items together and pack them in secure containers. This will make it much easier to unpack and organize your items at the new location.
Secure Your Items
It's a good idea to make sure that you secure any fragile items in your office before they are loaded onto the moving truck. Wrap all of your electronics, pictures, and other fragile items in bubble wrap or other cushioning materials. This will help to protect them from any bumps and scrapes during the move.
Secure Professional Movers
Even if your team is doing most of the packing, it's a good idea to secure the services of a professional moving company. Sunny Moving Services can help you ensure that your office relocation goes smoothly and on time. With our experienced team of movers and specialized equipment, we'll make sure your move is as stress-free as possible.
Relocating an office is no easy feat. But with the right planning and preparation, you can make sure that your office move goes off without a hitch. If you're looking for a reliable and experienced moving company, contact Sunny Moving Services today to learn more about our services.