Moving is exciting. A new place with new possibilities. Opportunity awaits.  You've just got to get yourself – er, your stuff – there.  Indeed, moving is exciting but the logistics can be stressful.  Partnering with a professional moving company will ensure you seamlessly get from point A to point B, and all those possibilities you're looking forward to capturing.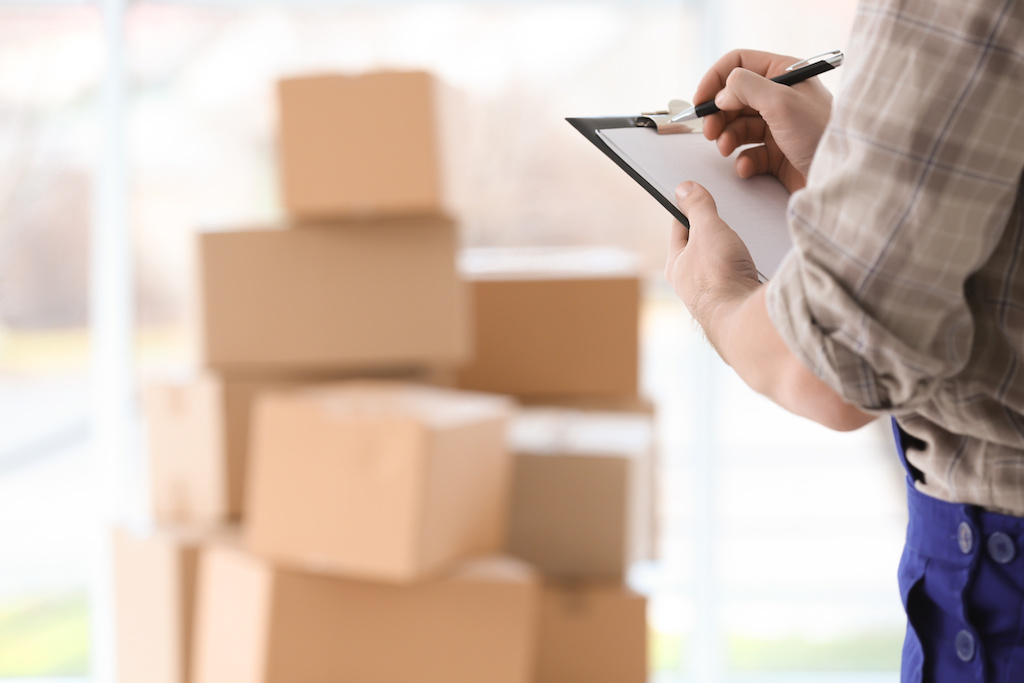 The Support You Need During a Move
Maybe you're asking, "Could I do it myself?"  Maybe you physically could.  You can fit a lot in most modern personal vehicles, after all, especially if you put the seats down.  Plus, you've seen a mattress strapped to the top of a compact car heading down the freeway.  It seemed to be getting the job done.  You've never seen a mattress lying on the side of the freeway.
Or perhaps that buddy of yours could lend you his truck.
No friend-with-truck?  Maybe you could rent a U-Haul truck.
Then you could recruit some friends and/or put the children to work.  They're free labor, or at least cheap labor. if the carrot is, say, beer or extra screen time.  (That's beer for the friends, screen time for the kids.)
Yes, chances are you could theoretically get it done; but, going this self-move route, you're going to be the sole conductor orchestrating all the moving (pun intended!) parts.  You'll have to get everything loaded and unloaded, and that's after you've packed it all up, all while navigating the big emotions that naturally come with new and different.  The fact is, moving, as exciting as it can be, is one of the biggest life stressors.  It sits right up there with death and divorce.  There is a reason professional movers exist.  Partnering with people who do this moving thing day-in and day-out will ensure an efficient process, one that not only safely moves your belongings, but also safeguards your sanity and personal relationships.
How Do I Go About It?
You can find a good number of professional movers to choose from in the Houston metroplex.  There are, however, a few things to look for when choosing for your professional moving service.
Are they insured?  They'll be moving your belongings.  It's not common, thankfully, but things can happen.  We're not talking mattresses on the side of the freeway, but rather a car wreck, furniture scratches, a dropped glass, door threshold dings, that sort of thing.  All reputable moving companies carry insurance to protect your belongings and structures during the move process.
Do they maintain a fleet of trucks in various sizes?  Depending on your situation, you may only need a small truck and wouldn't want to pay for more than you need.  Alternatively, you may have a lot to move and will require a large truck to get it all moved in one trip.
How's their reputation?  Do your homework on the provider.  Check out their online reviews.  Try to get a personal reference or two.
Once you've identified a service provider you are interested in, it's time to get a quote for service.  Often you can get a quote for service over the phone, or via the completion of a simple online form, providing the moving company with a few specifics, such as:
the number of bedrooms in the origination and destination locations
distance of the dwellings from where a truck can park
confirmation of stairs at the origination and/or destination locations
ownership of any unique or bulky items, such as workout equipment, a large safe, a piano, delicate artwork, etc.
desired moving date
With this information, the potential service provider will be able to determine the size of truck(s) and crew needed for the job, and will be able to give you a solid estimate of costs for service.  It is important to be as clear and detailed as possible when answering questions so as to avoid any surprises that could inflate your final cost.  Most local moves are priced on an hourly basis and will be accurate if the information provided to them is complete and concise.  Intrastate moves are more likely to be quoted as a flat fee given the hours and potential variables involved, i.e. travel delays, overnight stays, etc.  Pricing information in hand, you can compare companies, pulling in other relevant data, including the company's reputation, their availability for service, and your perception of customer service based on the initial engagement.
What Can I Expect From the Moving Company?
Once you've made your decision on a service provider and the date is set, it's time to get packing.  A good moving service will be available to answer questions and direct you to packing resources to prepare you for the move.  At Sunny Moving, we also offer professional packing service.  If you're crunched for time or otherwise choose not to do your own packing, a packing service is your solution.  Typically, packers will be scheduled to complete their work the day before your move. They will come prepared with the supplies needed – boxes, tap, bubble wrap, paper for cushioning – to safely pack your belongings.  Some people choose just to have the tedious or delicate contents of, say, the kitchen or living room, packed professionally, and will pack up the other rooms themselves.  Others opt to have everything packed for them.  Similar to the physical moving service, packing services can generally be quoted over the phone.
Optional Junk Removal
It's a safe bet that something you currently have doesn't need to go to the new location.  Even the most organized hang on to things they no longer need and moving is a productive purge!  Like us, many professional movers offer junk removal services.  They will pick up and properly dispose of items you no longer want.  Going this route, you can be sure your old home or business is ready for the transition of occupancy.
Day of the Move
On the day of the move, you can expect the crew to arrive as scheduled.  Arrival time will often depend on the size of the job and distance between locations.  Most often movers will start in the morning.  At Sunny Moving, for smaller jobs where we do more than one move in the day, we offer an afternoon start time for the second job. An afternoon move is a great option if your job is on the smaller side and you know you'll benefit from having the morning to prep last-minute things.
Origination
You'll want to have everything ready to go when the movers arrive.  Attempting to pack up boxes could delay the process.  Upon arrival, the crew leader will introduce the team and do a quick walkthrough with you.  The crew will then begin to move your furniture and boxes to the truck.  Many service providers include furniture disassembly and reassembly as part of their service.  You'll likely see one member of the crew breaking down your furniture, taking care to secure all the components for reassembly at your new location.  Your job?  Simply stay out of the way and remain available to answer any questions.  Once everything is packed, the crew lead will ask you to walk the property to confirm that everything going has been loaded on the truck.
Destination
If you are unable to be present at the destination location, it's a good idea to have a representative onsite.  As the furniture and boxes come off the truck, the crew will ask you where you'd like items to go.  If you're able to direct each box or piece of furniture to the exact room you want it, you'll avoid having to move things around later yourself.  This process goes fast.  Be sure to clearly mark the contents (or room destination) of each box you pack.  And think ahead to where you want items to go so you're not making decisions on the spot.  One or more crew members will begin to reassemble your furniture once it is off the truck.  Most professional movers are happy to shift the heavy items around for you to ensure things are lined up, i.e. beds and dressers centered, etc.
Once the truck is unloaded and furniture is reassembled, the crew lead will conduct a walk through with you to ensure everything is in order.  If furniture blankets were used to protect your belongings, they'll all be removed and taken back to the truck.  Though not anticipated, should a ding or scratch occur, you'll be given the chance to document the damage and will be provided with instruction for obtaining compensation.
And that's it.  You're moved!  No friends to pay back.  No rented truck to return.  No return trips to get everything over to the new place.  You're free to settle in at your new digs.
Hire a Professional Mover
Hiring a professional moving company takes the stress out of moving.  It allows you to stay focused on the more personal logistics of the process. Do you have a move in your future?  Hire a professional partner.  Trust us, you'll be thankful you did.