Moving can be quite fun. However, packing your dishes should be done very carefully to make sure everything arrives intact. Here is a quick guide on how to pack your plates, cups, and breakable serving dishes.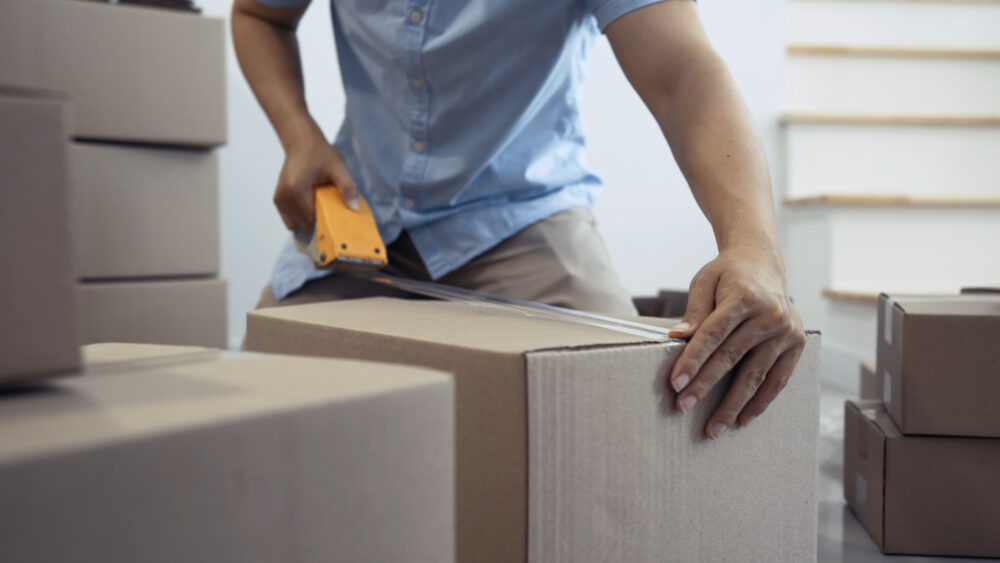 Supplies
Reinforced cardboard boxes or:
Packing paper, or:

Dish cloths and towels
T-shirts and clothes

Cardboard dish grid or:
Bold marker
Wrap and Stuff Each Dish Individually
Wrap every dish and cup in several layers of plates and cups. For cups and bowls, stuff the empty space with more paper or cloth. You can use packing paper, dish cloths and towels, or even clean t-shirts and socks.
Stack Plates Vertically to Prevent Cracks
To keep your plates from cracking, wrap each individually and then set them in a stack on their side, as if they were in a dish rack. You can also use a dish grid or vertical pieces of cardboard to stabilize your plates.
Cushion and Nestle Cups
For cups, which make rounded packets, nestle them into the box in a layer, or even inside your pots and serving dishes.  Use extra padding in between.
Pad the Edges and Top
When your dish box is full, or you run out of dishes, pad all empty spaces. You don't want anything shaking, at all, if the box is shaken. Stuff the edges and slightly over-stuff the top so the top flaps puff out just a little when taped shut.
Tape the Box Securely
Be generous with your tape. Close the box and tape your central line, then the two sides, and consider  few extra strips of tape along or across the center, as well. Don't let your dishes open up in the move.
Label "FRAGILE" on All Sides
Finally, label your dish box "FRAGILE" on all sides so it can be seen no matter how the box is stacked. Label it "Kitchen" on at least one side, so it goes to the right place.
Safe Moving with Sunny Moving Services
If you need to get all your possessions safely from one home to the next, Sunny Moving Services is here to help. Contact us today to arrange for the moving support you need for your next relocation.