Kids, regardless of their age, thrive on familiarity. As such, to learn that they are relocating can be quite traumatic, especially if you drop the news when they're unprepared. Whether you are moving in search of greener pastures or following a job transfer, your kids will have trouble understanding why you have to relocate. They may also be scared of going to a new school or sad about leaving their friends.
Consider the following tips for easing your children's trauma before relocating to Houston.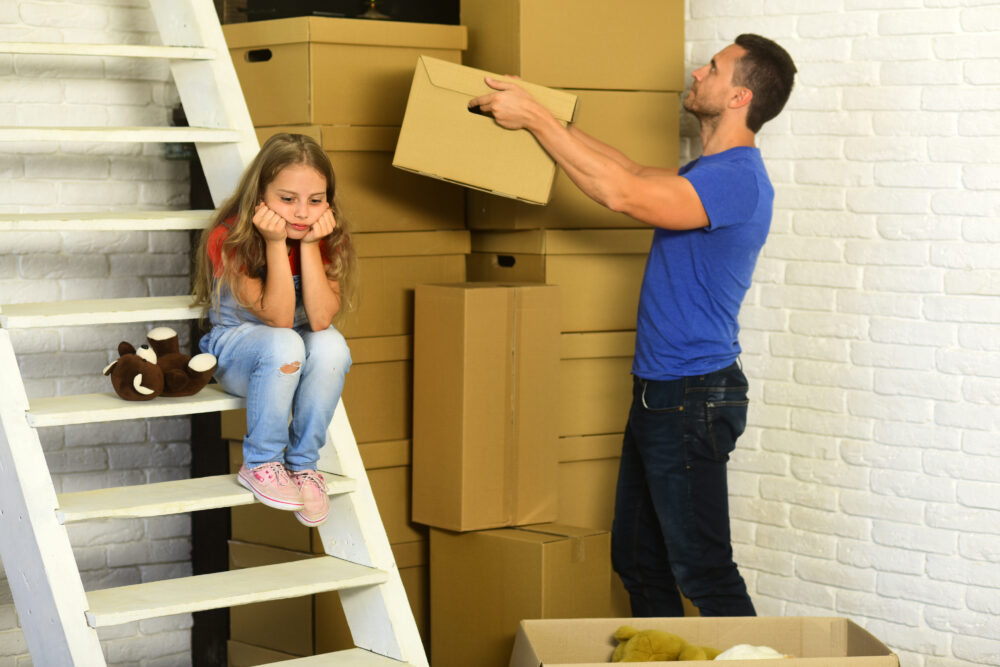 Prepare your kids Based on Their Age
Depending on their age, kids deal with the relocation process differently. This implies that you need to break the news and prepare your kids differently.
Children younger than six are the easiest to relocate with; they rarely get affected by the new environment. However, your guidance is crucial as they can feel lost. First, explain to your kids why you must move; remember to keep your explanation straightforward. You may even use a story to describe the relocation process. Also, let them pack their toys and label their boxes with crayons to make the process fun.
Children aged six to 12 are usually concerned about how their lives will be affected by their new surroundings. Therefore, when relocating to Houston, you will want to give them an insight into what awaits them in their new city and house. Ideally, take them to their new home and hometown well in advance and let them explore the environment.
If taking them there is not possible, provide them with pictures, videos, and fun information about their new home and town. For instance, if your kids take karate, dancing lessons, or play soccer, find a studio or stadium and get brochures to show them that they won't have to give up their hobbies or favorite activities.
Teens are usually the most concerned about fitting in with the other children in their new environment. Despite having the mental capacity to understand why they need to relocate to Houston, teens are probably the hardest to deal with. This is because they're usually extremely attached to everything in their current lives, including friends, schools, jobs, and extra-curricular activities.
It will help if you take pictures and videos of the new city to give your teenagers an overview of what to expect. You may also take them on an orientation trip to the new city and let them select a school they'd desire to attend after the relocation.
Have a Family Discussion About the Move
Whether you think your kids will understand or not, the best way to help with the relocation trauma is to discuss it in great detail. Give them all the necessary information about Houston and try to answer their questions truthfully. Also, consult with your kids about vital decisions regarding your relocation to Houston whenever possible.
Whether you are looking for a fresh start or a first start, moving can be an exciting time for you and your kids. It's a time of possibility with the prospect of something better and fresh unfolding. At Sunny Moving Services, we consider it a true privilege to serve our clients, which is why we have provided you with the above tips to make the transition easy for you and your kids.