The moving process can be very stressful, especially when you are doing everything yourself. Before the moving day, it takes a lot of planning and more than minimal effort.
Create a checklist that includes all the things that need to be done before D-day. Here is a list to help you get prepared: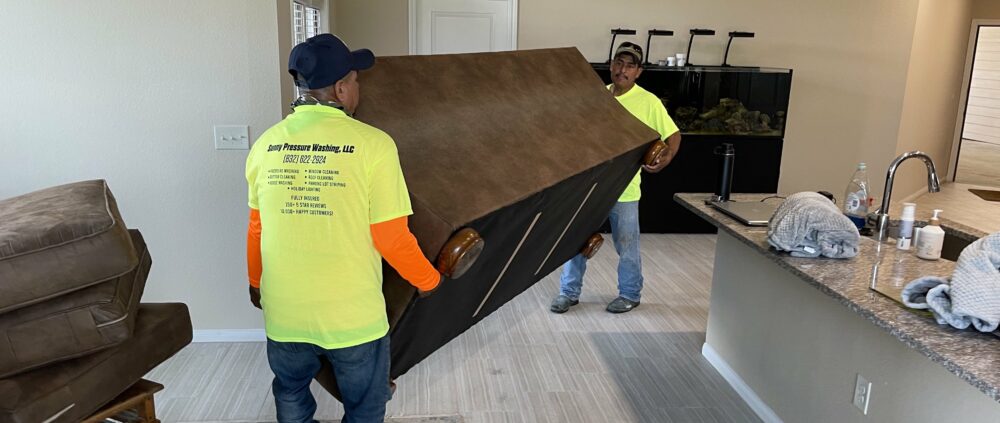 Wake up early and have some breakfast. 
Get all the energy you need for the day by having a heavy breakfast. Remember, the moving process is not always smooth, a last-minute thing to do might come up, and you don't want the movers to get there before you're done.
Pack your essentials
It would be helpful if you had essential bag to carry things you can't risk losing and necessary items, such as medication, wallet, important documents, toiletries, snacks, water, and electronic devices.
Prep your pet and kids
If you have cats, dogs, or any other pets, get them ready for the move. Moving can be stressful for them, too; they can end up getting sick. Please make arrangements for food and other essentials when they get to the new house.
When moving with kids, especially toddlers, pack a separate bag with clothes, snacks, food and water. Kids get grumpy and tired of long trips and have entertainment such as games and movies ready to watch.
Do a final sweep to make sure nothing is left.
Go through the shelves and drawers bit by bit to ensure you have not left anything important behind. It is possible to forget things behind doors and frames.
Tip the movers
It is always good to tip for a job well done. If you think your expectations have been met, reward them for an excellent job. Tipping is not an obligation; it should come from a place of appreciation. To motivate the movers, mention that you will be tipping before they even start. How much tip you give depends entirely on you.
Moving is exciting, it's a time of possibility with the prospect of something better unfolding. At Sunny Moving Services, we consider it a true privilege to serve our clients as they transition to locations. Contact us today.